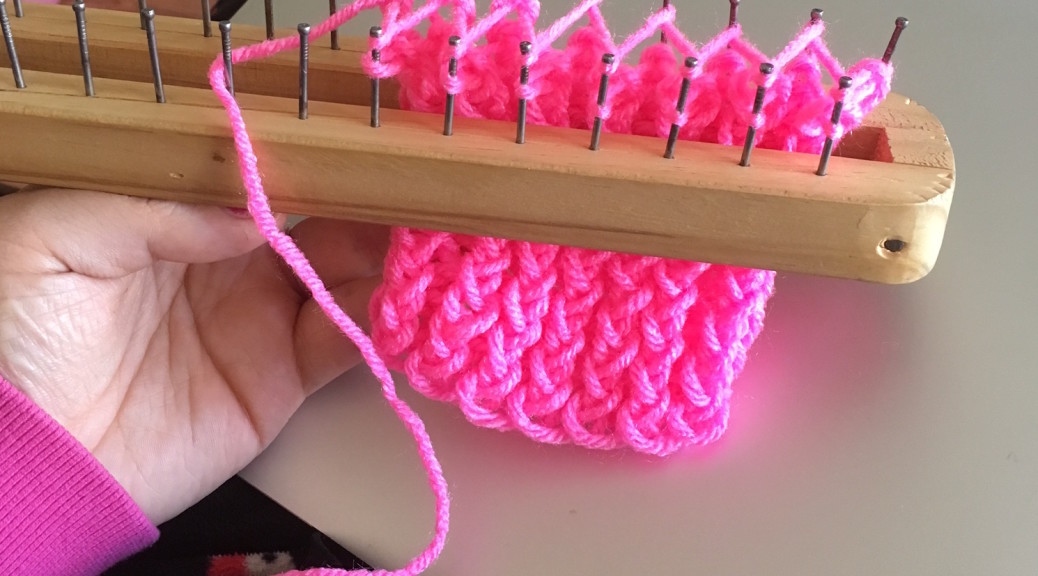 My Family History of Yarn ?>
My Family History of Yarn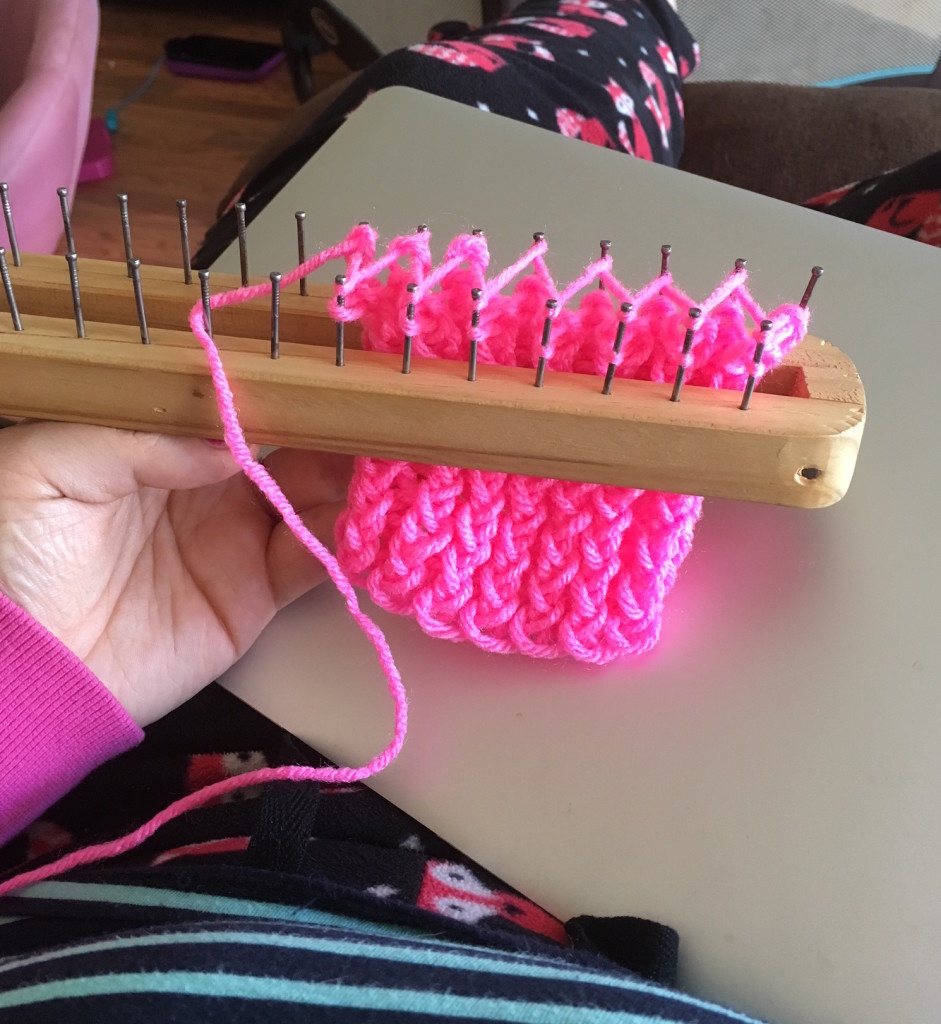 Yesterday my daughter asked me to make her a scarf like the one I wear to work. I asked her what color, knowing the answer would be pink, and of course, it was. Then I went to the garage and pulled out the storage bin where I keep my crochet stuff. I picked a bright highlighter pink shade from a selection of 3 or 4 pinks and instinctively grabbed a wooden loom from the bottom of the box. I've had this thing for over 16 years, I've made more scarves than I can even remember. They've been birthday and Christmas presents, just because gifts, even a few special orders that I've sold on occasion. It's made of wood and the pegs are nails. Honestly it looks like a weapon and when I bring it to work to use it people always do a double take and ask where I got it. My grandma gave it to me the year we spent a summer at her house in Mexico. Every time we visited she would teach me how to knit or crochet something new (or re-teach since I kept forgetting). When we were little she would give us a small ball of leftover yarn and a hook and teach us how to chain. My sister and I would make long chains to practice, 15 feet long sometimes, then pull them apart and start over. My grandma had a little shop at the corner on the end of her street. She sold yarn and taught lessons. Every afternoon she would sit with a group of ladies in a circle of foldout chairs in the middle of the shop and show them how to make patterns from the catalogues she ordered. The summer she gave me the loom they were her hot new item at the store. She had asked a local carpenter to make them and sold them at the shop. I loved the look of the scarves they produced so she gave me one. The only payment she asked for was to actually complete a scarf and show it to her.
My grandma has taught me and most of my cousins how to knit or crochet. She taught her 7 daughters when they were all small and they eventually taught us also. I've always thought my family's legacy was working with yarn. It's always seemed like the thing that connected us to the previous generations of our family. Babies in our family always receive at least a few hand made items like blankets, tiny shoes or clothes. I did it sporadically through my teens and 20's until I was pregnant with my daughter. Something kicked in and I had an urge to make everything I could think of for her. Aside from the nesting part that was probably also a factor, it was more due to a sense of connection and familiarity with yarn. It felt like that's what I was supposed to do as a mom. I get so much pride out of making things for my kids to wear.
Today however, a new thought crossed my mind. The wooden loom was in the box next to a few round plastic ones that I got online, (like these in case you're interested: Boye Round Loom Set
) and I realized how entrepreneurial it was of my grandma to have these made. Patent issues aside (shhhh, don't tell), my grandma found a way to make much more profit than she would by ordering the plastic ones and selling them at the shop. My family is made up of mostly women, and we are led by our fearless matriarch, my 93 year old grandma. She is a badass lady who still holds her own as well as she did 20, 30 and probably even 40 years ago. When my grandpa died almost 40 years ago my grandma just picked right up and took over as head of the family, although let's be honest, she probably already was but without the credit. All of us have inherited her strong work and family ethic, and her stubbornness and headstrong attitude (just ask our husbands

). I see the effect of my grandma's influence all the way down to my daugher, who was born with that same strong and willful personality I recognize in the rest of us.
Someday soon, if we are blessed to still have my grandma with us for much much longer, she will teach my daughter how to make chains, and as she gets older I will take over and show her how to make all the other things I've learned from her and my mom. And even later down the line, (because seriously, it could be a weapon or eye gouging hazard) I will give her my wooden loom so she can make scarves too.