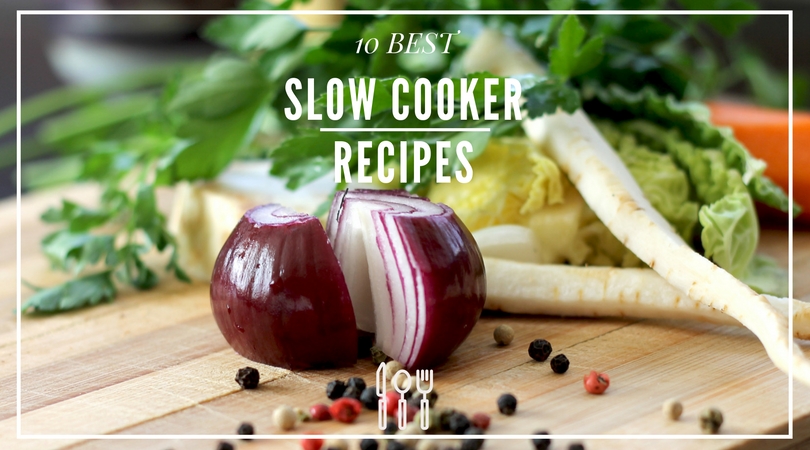 10 Best Slow Cooker Recipes ?>
10 Best Slow Cooker Recipes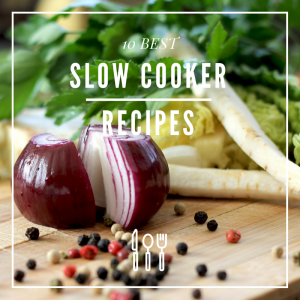 Ok my friends, I seriously love my slow cooker. Now that I'm working nights it has become such a big help in keeping my family eating home cooked meals while I still get some rest. Not to mention how low cost a lot of them are! Preparing and freezing big batches of meals can save a lot of money by allowing you to buy large amounts of ingredients when they're on sale.
This list is composed of some of my favorite recipes, both Hubby and toddler approved. I've spent a long time scouring Pinterest and trying out different variations to come up with my absolute favorite Go-To list of slow cooker meals. Most can be prepared and frozen for months ahead of time and all are delicious!
1-Chicken and Dumplings. This is one of my personal favorite things to make for cold days. It is incredibly easy and always comes out great. My Kids LOVE it and even though this is a huge pot I never have leftovers.  Everything except the biscuits can be prepared ahead of time and frozen in a gallon size freezer bag or thrown together the day of. I like to add chopped carrots to it because they cook until they're really soft and can be mashed up into my toddler's bowls. Credit to Freshdreamer for the recipe.
2-Pot Roast. This is one from Living Like The Kings that I love to prepare for winter or rainy days too. It is sooo easy to make. I buy the roasts when they're on sale, sometimes in the summer and keep them frozen until the weather is right. Since I almost always have the seasoning packets, carrots and potatoes on hand, I can make it with almost no notice.
3- Pulled Pork Sliders. This is one of the all year meals we also love from Listotic. The recipe can be done with a couple of variations that all turn out great. I sometimes use a pork picnic roast instead of shoulder (they're very similar but the picnic cut is sometimes a lot more inexpensive or has great sales). You can also use either root beer or coca cola.
4- Loaded Potato Soup — One of my favorite types of soup ever! This was my one true pregnancy craving with my first kid and I kept buying containers of it at Vons. Now when the mood strikes I use this recipe by Gimme Some Oven. I've tried a few other variations from pinterest but so far this is my favorite and never fails to be a hit with the family.
5- Al Pastor Tacos – Ok, this isn't exactly street taco style al pastor, but is so delicious! This one (also from Gimme Some Oven) is Hub's favorite slow cooker meal out of all of them. The fresh pineapple makes all the difference.
6- Hawaiian Chicken – I found this recipe on Living Well Spending Less while making a month's worth of freezer meals before I had my second baby. It is so quick and easy to throw together and great as a budget friendly meal plan addition.  It can be thawed out and cooked in the slow cooker, or in a covered pan if you need it done much quicker. It also works really well if you substitute pork for the chicken. We like to eat it served over steamed rice.
7- Taco Soup – If you love chili and you love tacos then BOOM! This is for you. This recipe from A Southern Soul is amazing and so simple to make. If you wanna mix it up, try gound turkey or beef. YUM!
8- Chili – If what you're in the market for is a classic delicious chili, look no further. Love Pomegranate House's Chili is just perfect. I use a little less chili powder and cayenne to keep it toddler friendly.
9- Chicken, Potatoes, and Green Beans – The Magical Slow Cooker has a great recipe for those days when you don't feel like washing a ton of dishes. Everything cooks together in the one pot and if you use slow cooker liners, Dish Free Heaven!  
10- Apple Crisp – I had to end with a fabulous dessert. This one from Kristine's Kitchen is probably the most time consuming from my list because of the apples, but it is AMAZING! Serve it by itself or with my personal favorite, Vanilla bean ice cream. ( I really need to buy one of those peelers, this Peeler is going on my wishlist).
I hope you all have as much success with these recipes (and as much fun eating them) as I have. You can check out my Pinterest Board for more ideas and recipes. What are your favorite Slow cooker meals? Leave them in the comments so I can try them out too