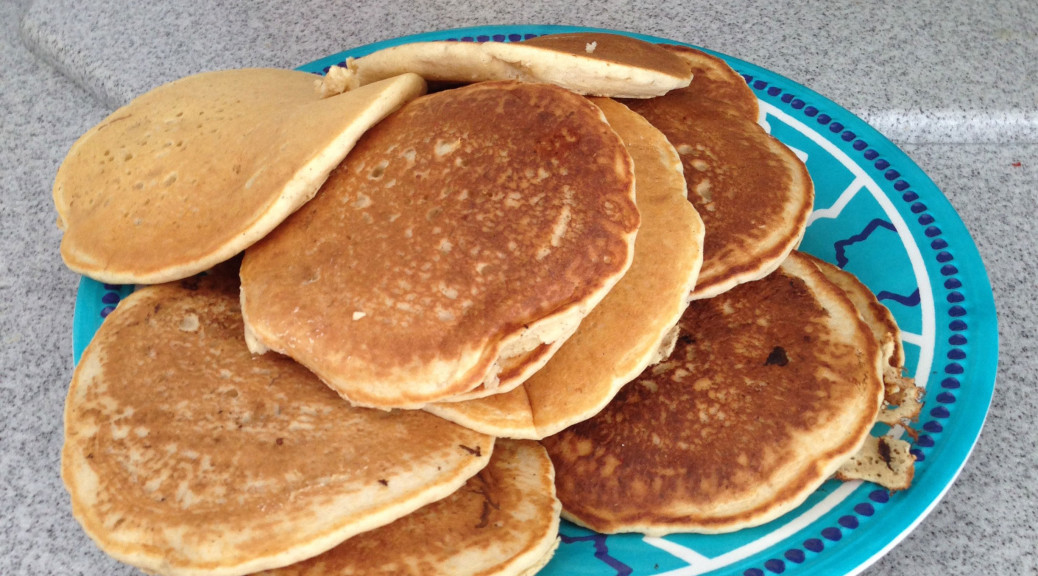 Banana-Cinnamon Pancakes Recipe ?>
Banana-Cinnamon Pancakes Recipe
We have a little Sunday Morning routine in our home. We sleep in, play with the kiddos in our bed for a little while after they wake up, then… pancake breakfast. I make them on other days occasionally but I try to make Sunday mornings a constant thing we do together. Why Sunday? It's the only morning Hubs and I are both off together and I'm not home for dinner most days, so we don't really have too many chances for us all to sit together for a meal. I want Sunday morning pancakes to be a cheesy thing they remember about their childhood when they're older and hate us.
I've done a few different recipes over the years, Bisquik Shake bottles, boxed mix, from scratch, and with all sorts of different toppings. We currently have a new fave that the kids just don't get tired of. Cinnamon/Banana pancakes. They're rich, yummy and, best of all, a very quick and even very affordable meal.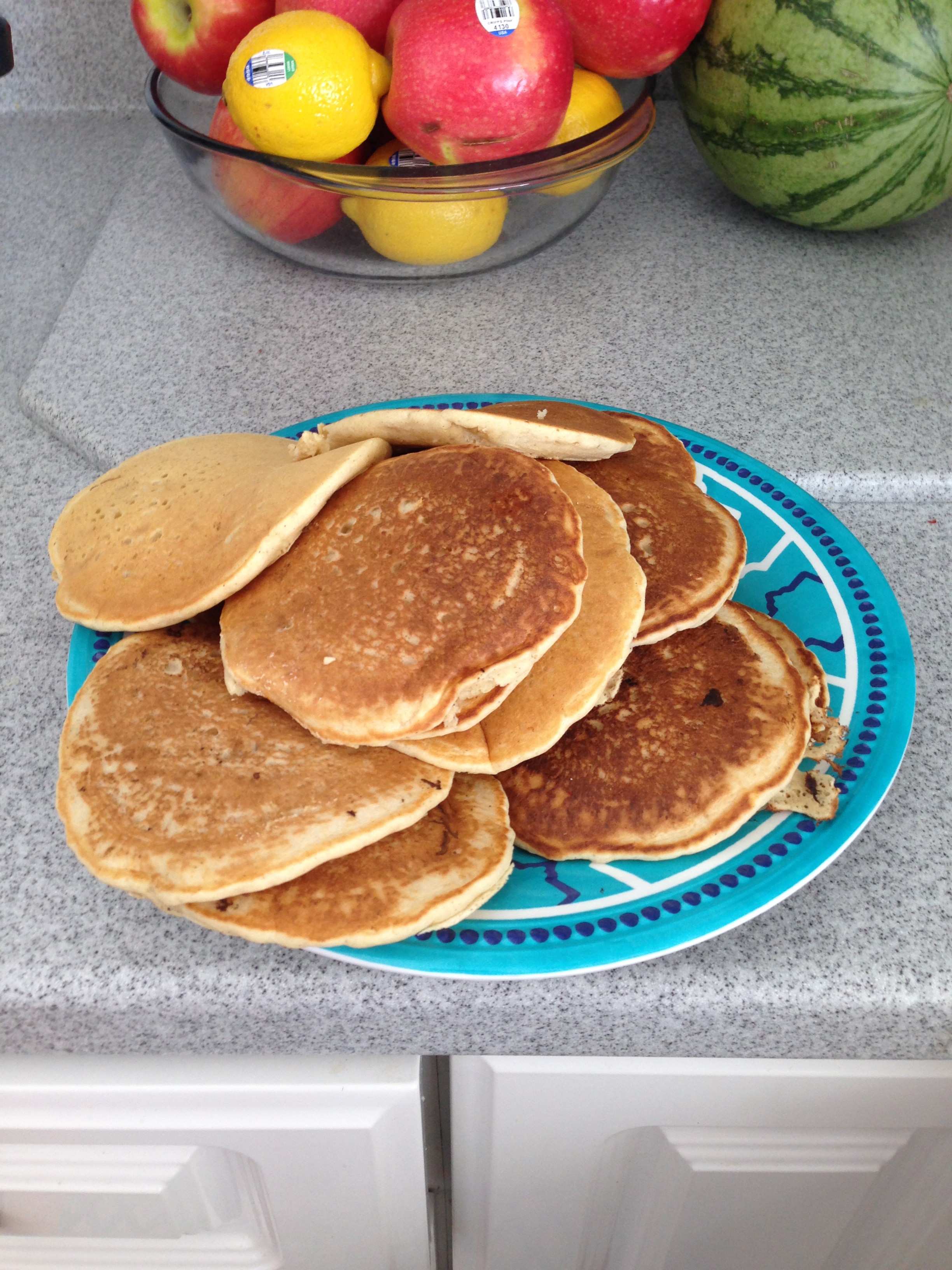 Makes 8-9 pancakes (5ish inch across size)
Ingredients:
1 ¼ cup of pancake powder mix (I like Hungry Jack but any will work)
¾ cups of water
1 tbsp vanilla extract
1/3 tbsp cinnamon
1 small banana, mashed (very ripe is better, it's sweeter)
Directions
Heat large flat skillet or pan on medium heat, if it's not non-stick, give it a small spray of cooking oil or melt a ¼ tbsp of butter and spread around.
Mix pancake mix, Cinnamon, Vanilla and water together until smooth, you may need to add an extra spoonful or 2 of water if it's too thick. Should be pourable from a ladle but not too runny.
Add mashed banana and mix in.
Pour mix onto skillet to the size you want (I use a soup ladle to measure).
Let it cook untouched until the center bubbles up and the edges look cooked, then Flip it over.
Let it cook another minute and take them out.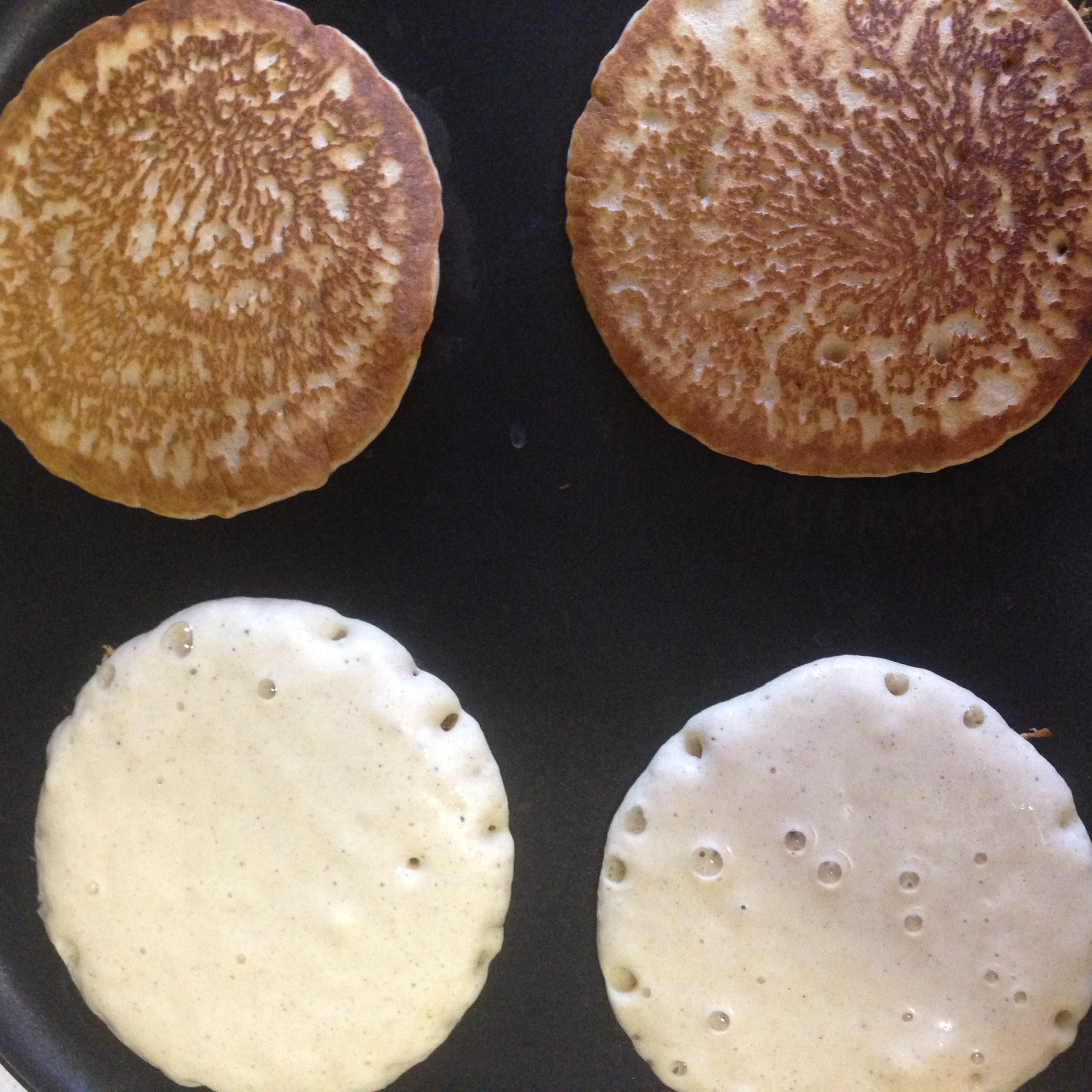 Now the last part and best step, enjoy! These are delicious topped with berries or even more bananas. Even better with a side of eggs, bacon and of course, a beautiful cup of coffee.
TIME SAVING TIP: Double the batch when preparing them and freeze 2 at a time in sandwich size plastic baggies. Just microwave them for a minute or two. Perfect super fast breakfast for the kids.