Turkey Patties Recipe ?>
Turkey Patties Recipe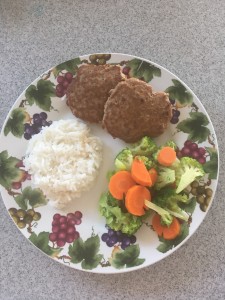 I've been working on adding healthier recipes and dishes to my usual family meals. It's always a challenge to come up with things that everyone in the family will love. Specifically my 3 year old. These turkey patties are delicious and have been a huge hit with everyone, plus are so easy to make. They are also a great recipe to add into meal planning and bulk cooking, each one is around 170-180 calories. This recipe makes about 10 small patties.
Ingredients:
2 pounds of ground lean turkey
1 egg
1 tbsp Knorr Chicken flavor bouillon seasoning (or one cube)
¼ tbsp ground pepper
⅓ tbsp garlic powder
½ tbsp dry ground oregano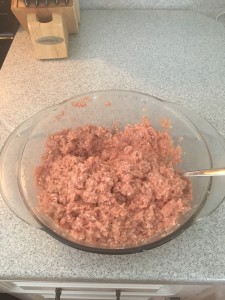 To prepare: whisk egg in a separate bowl and add it to the ground turkey, then put in all the seasonings and mix well. Form into patties and cook on non stick pan or griddle on med/low heat. No oil is necessary unless your pan sticks a lot. Cook until each side browns well.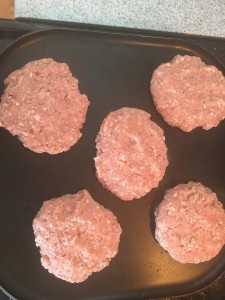 Tips:
I like to make each one small, about 3-4 ounces each (weighed raw). It's the perfect size for my toddlers and it helps me keep my own meals balanced.
Flatten out the patties to about ½ inch thick before putting them on the pan, they puff up a little while cooking and can either take longer to cook and dry out or end up under-cooked.