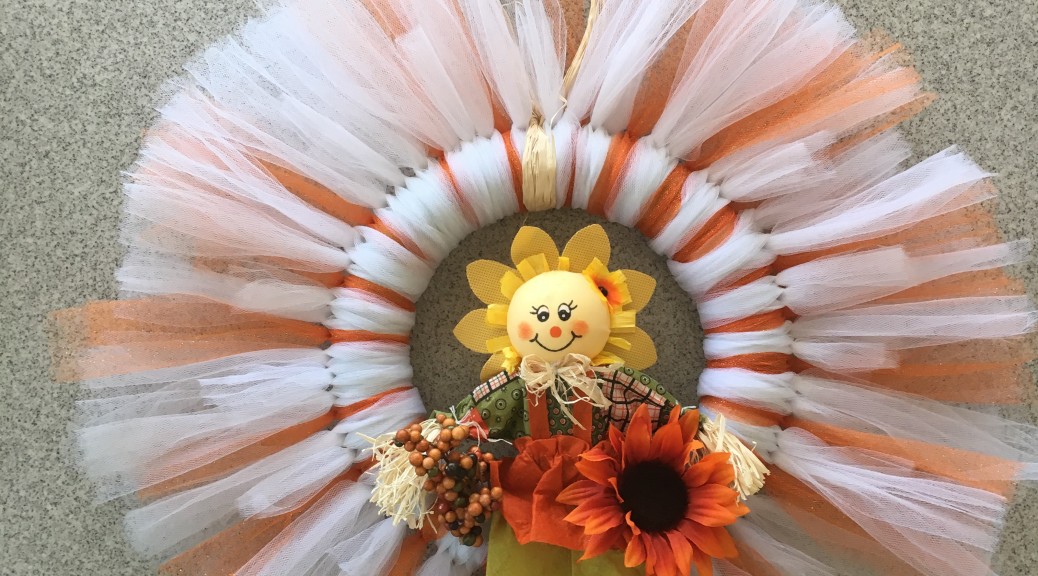 DIY Fall Tulle Wreath ?>
DIY Fall Tulle Wreath
I'm continuing my mission to deck out our new house for fall with this very easy and inexpensive tulle wreath for the front door. Most of the materials were purchased for a dollar each and it took about 45 minutes to put together.
The foam ring, raffia and flowers came from Dollar Tree. The straw man was one 1.29 at Walmart and I got the Tulle at a local outdoor swap meet for about 33 cents a yard. I used bolt tulle instead of the 6 inch wide roll because it was much cheaper (it just took a lot longer to cut

). For this wreath I used about 7 yards of white tulle and 2 yards of orange, cut into strips 6 inches wide/20 inches long.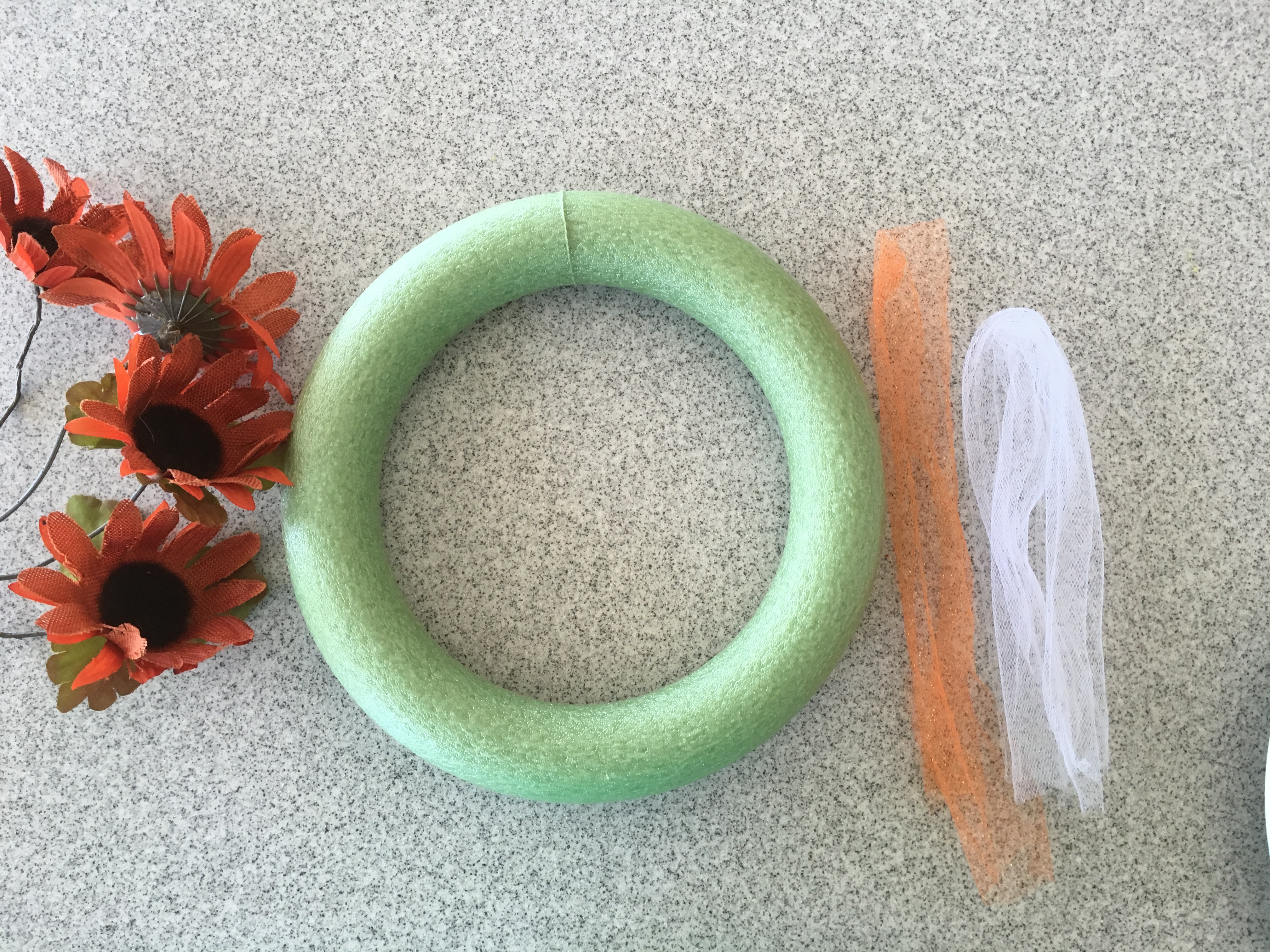 Fold each strip of tulle in half, wrap around the foam ring and pull the ends through the fold until they are secure. When the ring is full you can go back and distribute them around evenly and trim the ends so the edge around is even.
I ended up having a smaller chunk of white tulle left over, about 15 inches long so I tied it on in between the rest to make it look a little more full and puffy.
The straw man had a long wooden dowel attached so i trimmed that down to about an inch and a half and stuck it right into the foam circle. I used hot glue to stick on a flower and a little berry sprig on the sides of the straw man. Tie thick ribbon or raffia on the top so you can hang the wreath from your door.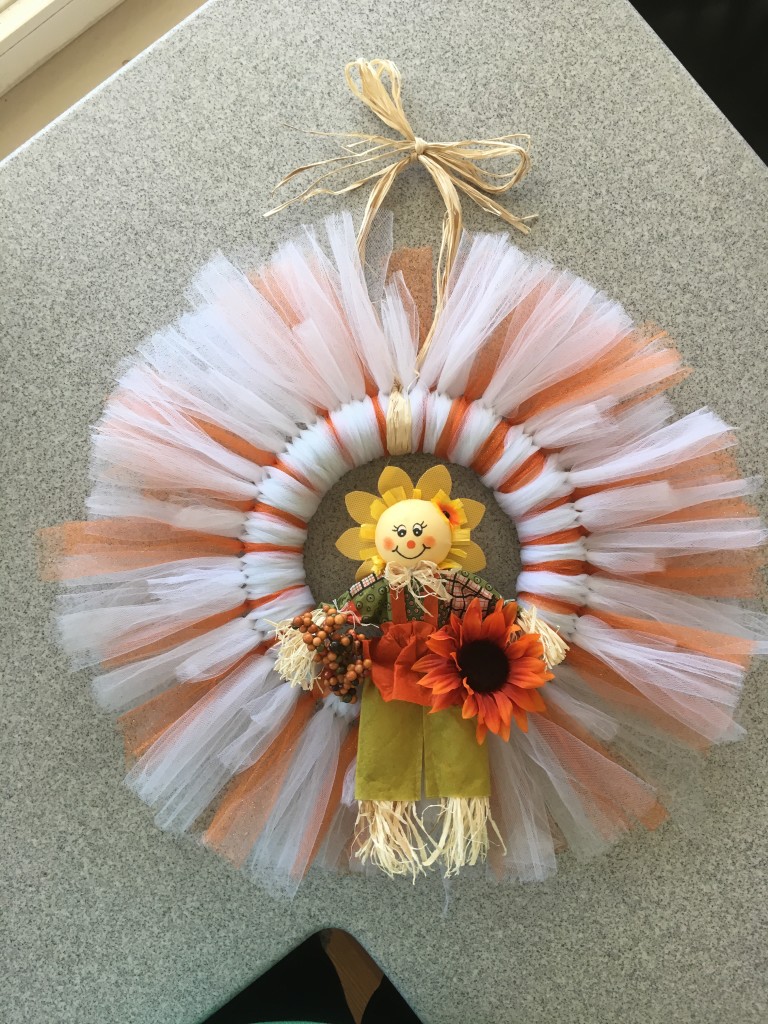 Altogether I spent about $7 and have raffia and flowers left over for another project.