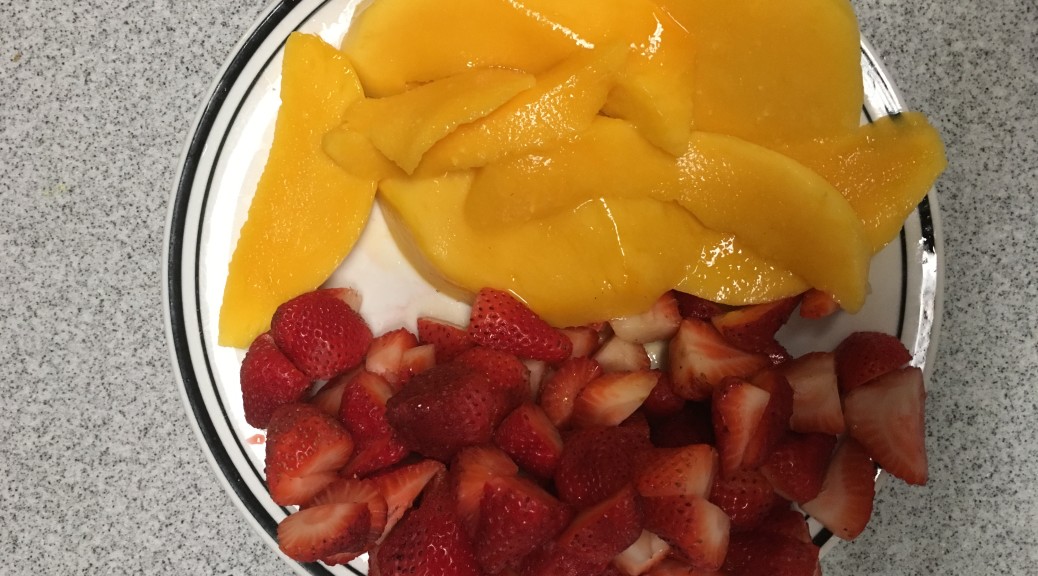 Frozen Smoothie Packs ?>
Frozen Smoothie Packs
I've been trying to find new ways to save a little money on groceries and also not let as much food go to waste at home. This is one of my long used tips for accomplishing both.
If your family is anything like mine, fruit goes bad often. Either because a giant pack of strawberries happened to only last 2 days in the fridge before starting to mush up, or because we just forgot we had something until a day or two past its prime. And with my kids fruit is deemed inedible as soon as it shows the first bruise or soft spot. My picky toddler especially, will not eat a banana with any brown spots or fruit that is too 'mushy' (aka ripe).
This is where snack size freezer bags come in. I cut up all the fruit, removing any spots too far gone and freeze them in single smoothie portions. I have a whole post about smoothies here.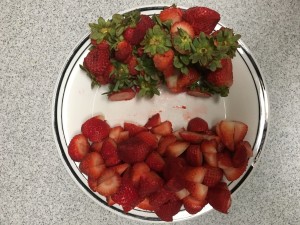 I like to freeze both mixed fruits and singles. Additionally, if I have too much spinach or kale that I know we won't get through in time I throw some of that in too.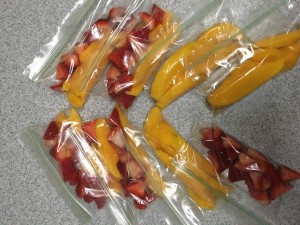 The packets are perfect for quick smoothies and you don't need to add ice! Just your favorite ingredients.  
Another idea is to fully prep your favorite smoothie blends while you're doing this. Use sandwich size bags and fill them up with all the ingredients you would normally add in like vegetables, chia, a scoop of yogurt, almost anything that can freeze. You will have ready to go smoothies by just throwing this plus any liquid you're mixing (water, milk, juice, almond milk…etc) into a blender.
What are some of your favorite money saving tips for groceries?